SHARE THE JOY OF A MINI HORSE!
Get one for yourself or donate one to a child with a life-threatening illness.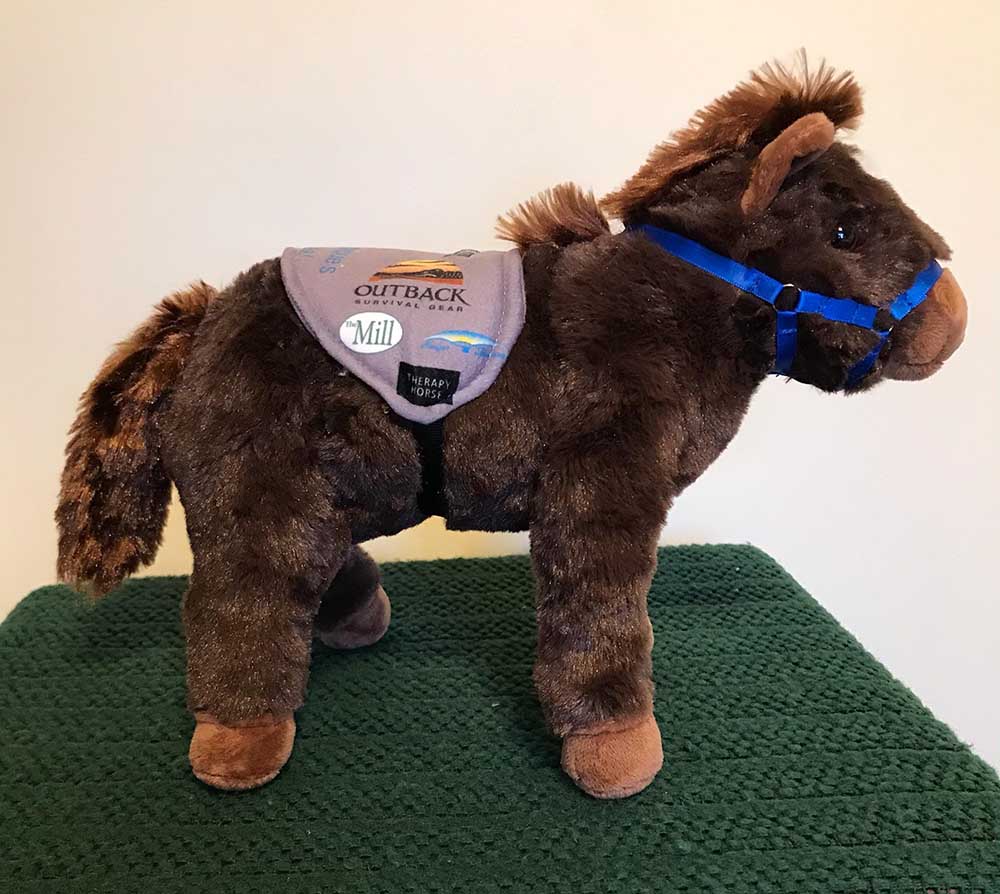 Every child you know will want one of these adorable plush mini horses. Modeled after our very own Dominique, they even include his therapy vest. Each cuddly, soft mini horse is 9 inches high and 12 inches long. You can get one free with a minimum donation of $30 to help with Dominique's expenses. Dominique and his handler receive no fees for their service but we do have to cover costs such as food, bedding, vet bills and traveling expenses. Your generous donation will allow Dominique to continue bringing smiles to everyone.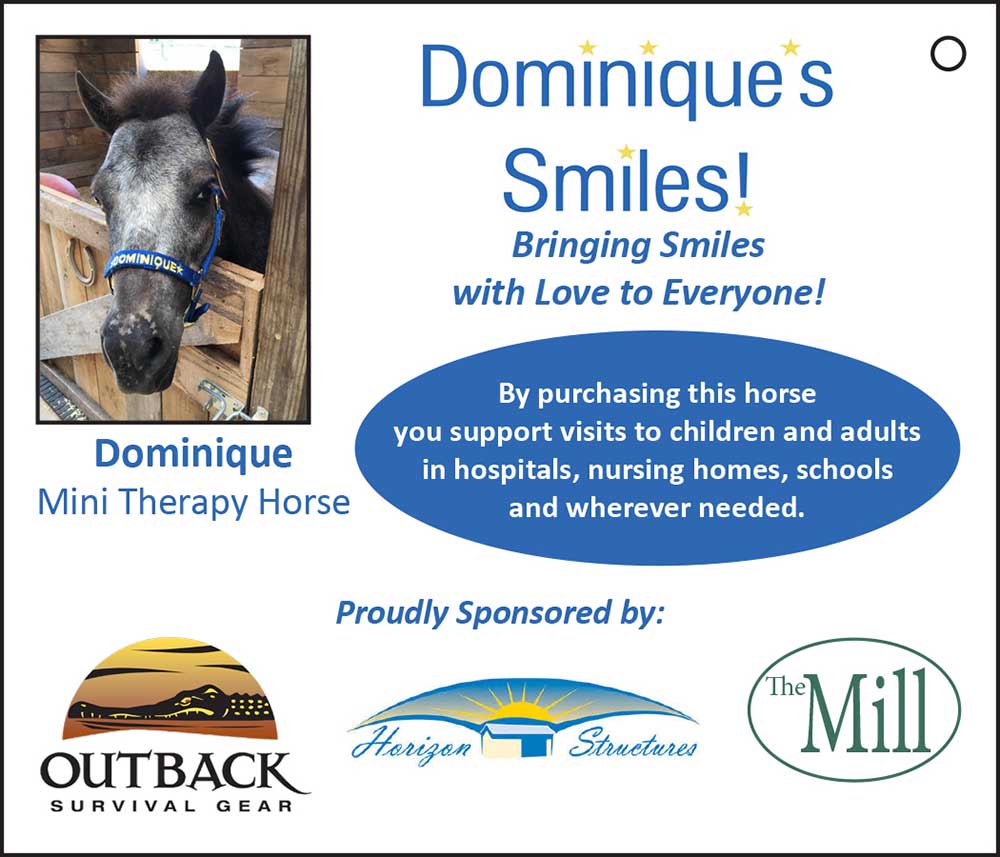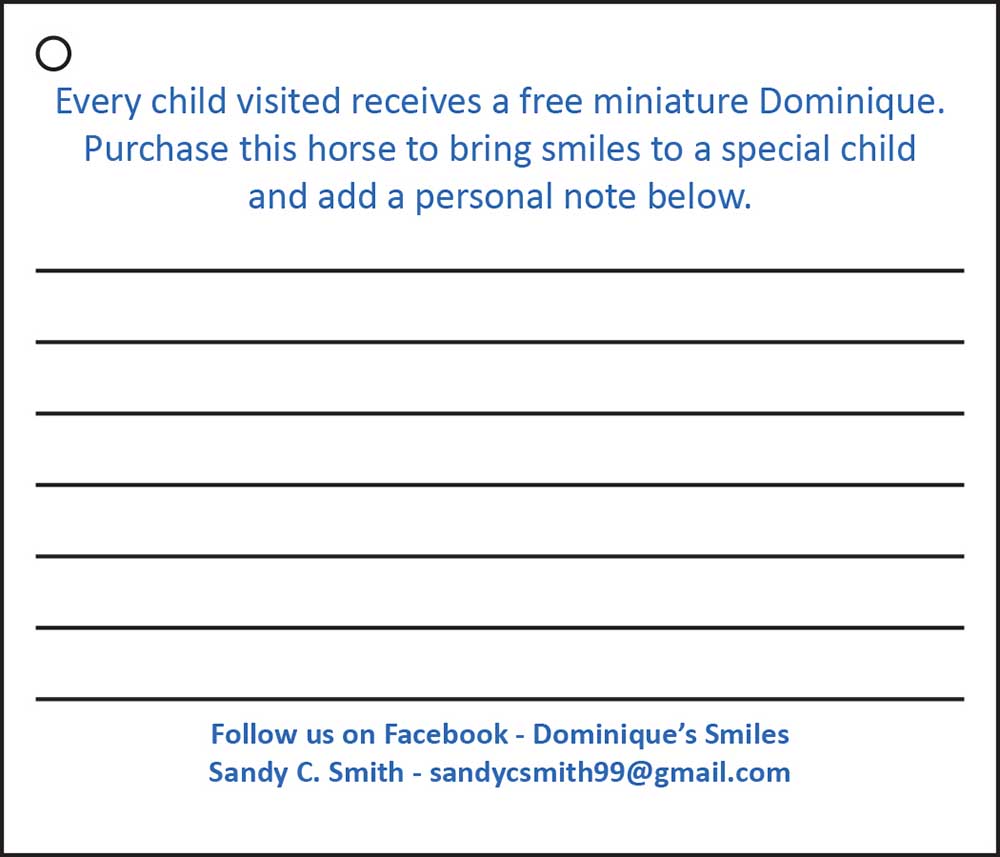 You can also order a mini horse to be delivered to a child on one of Dominique's visits. Simply make a $30 minimum donation, add a short personal note, and bring a smile to a special child. It will make a tangible reminder of Dominique's visit and the smiles he brings!
To order, click on the link above and choose your method of payment. Click on "Add a Note" and include your name and shipping address or include a short note for a gift horse to a child. Dominique thanks you for helping him bring smiles to everyone!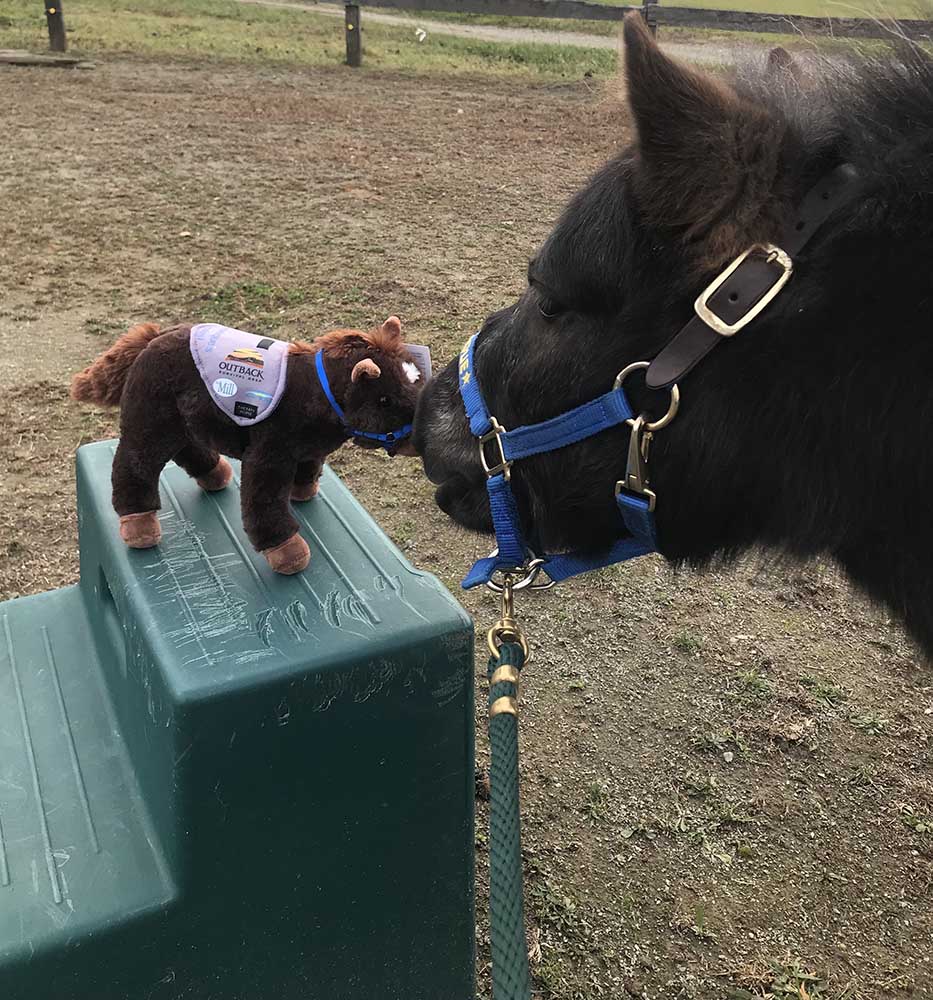 Dominique gives his approval to the plush mini horses